Each part and each customer has its own specific requirements
Our staff in our design department and our various specialists are well equipped to offer you innovative and customised solutions to meet your requirements in terms of control, logistics or assembly.
Tool design on Solidworks.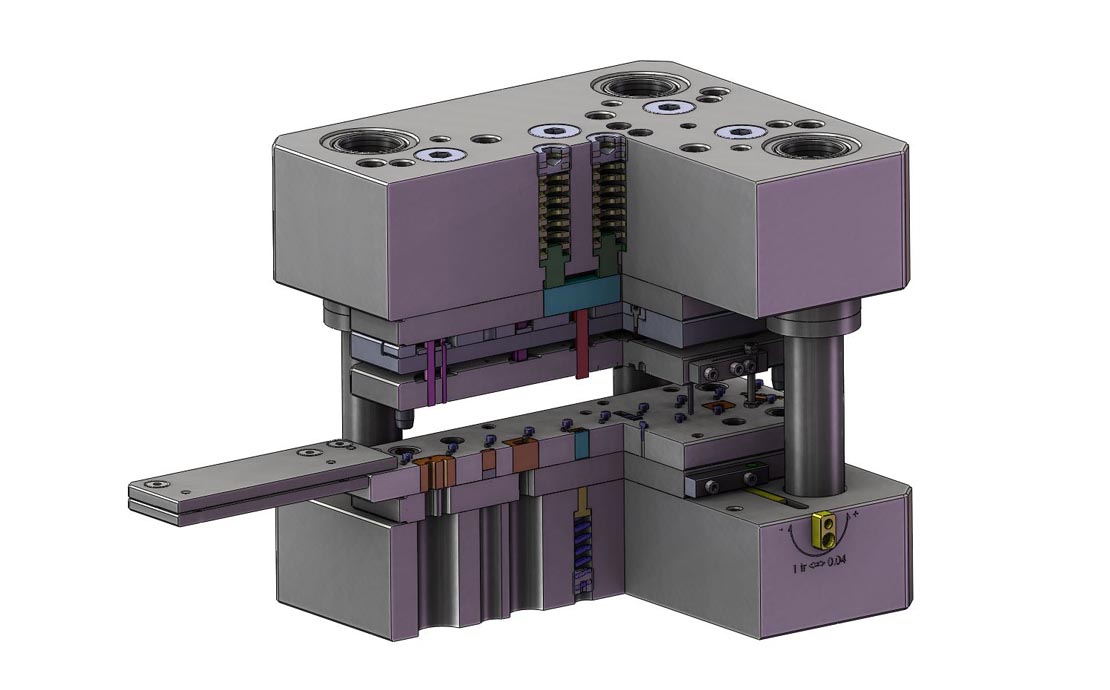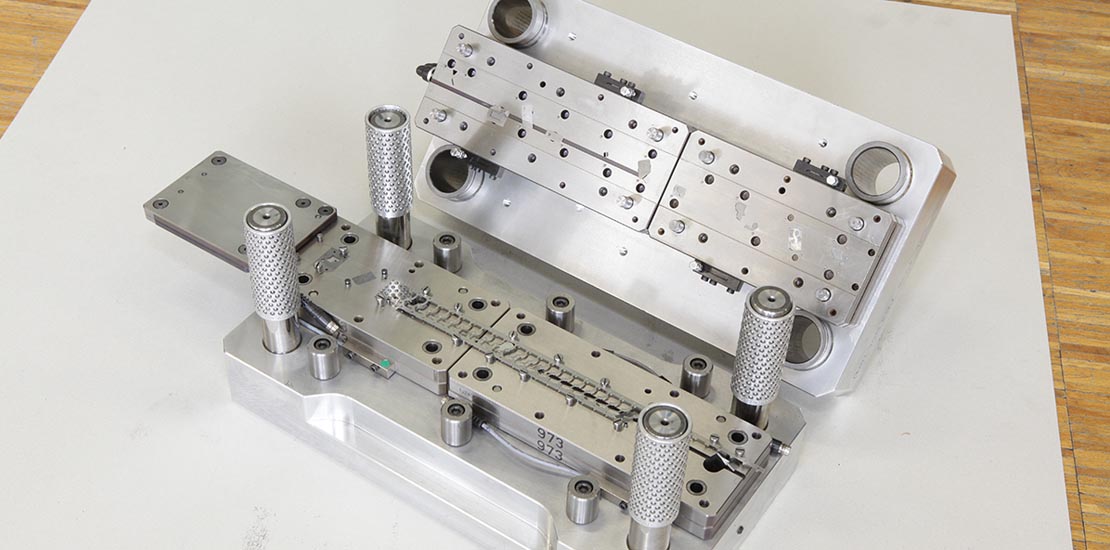 Unique and specific tool design
Our stamps are made entirely in-house and the production method which we have developed at MEYLAN Frères SA guarantees you precision, repeatability, productivity and safety throughout the lifespan of your part. We take care of all maintenance, repairs and production-related parameters.
We offer effective solutions throughout the production chain
Upstream or downstream of the main punching operations, we offer you the solutions needed to make the process safe and reliable. Our expertise and our ideas give you real added value. For us, this is also how we clearly stand out from the competition.
Machining our tools using wire electrical discharge machining and die-sinking EDM. Optimal surface quality of strategic components made from tungsten carbide thanks to machines with an oil bath (AGIE CUT 1000 Oiltech).
Fitting, assembly and fine-tuning of our tools by our specialists. Integration of important aspects for maintenance, sharpening and any modifications and adaptations.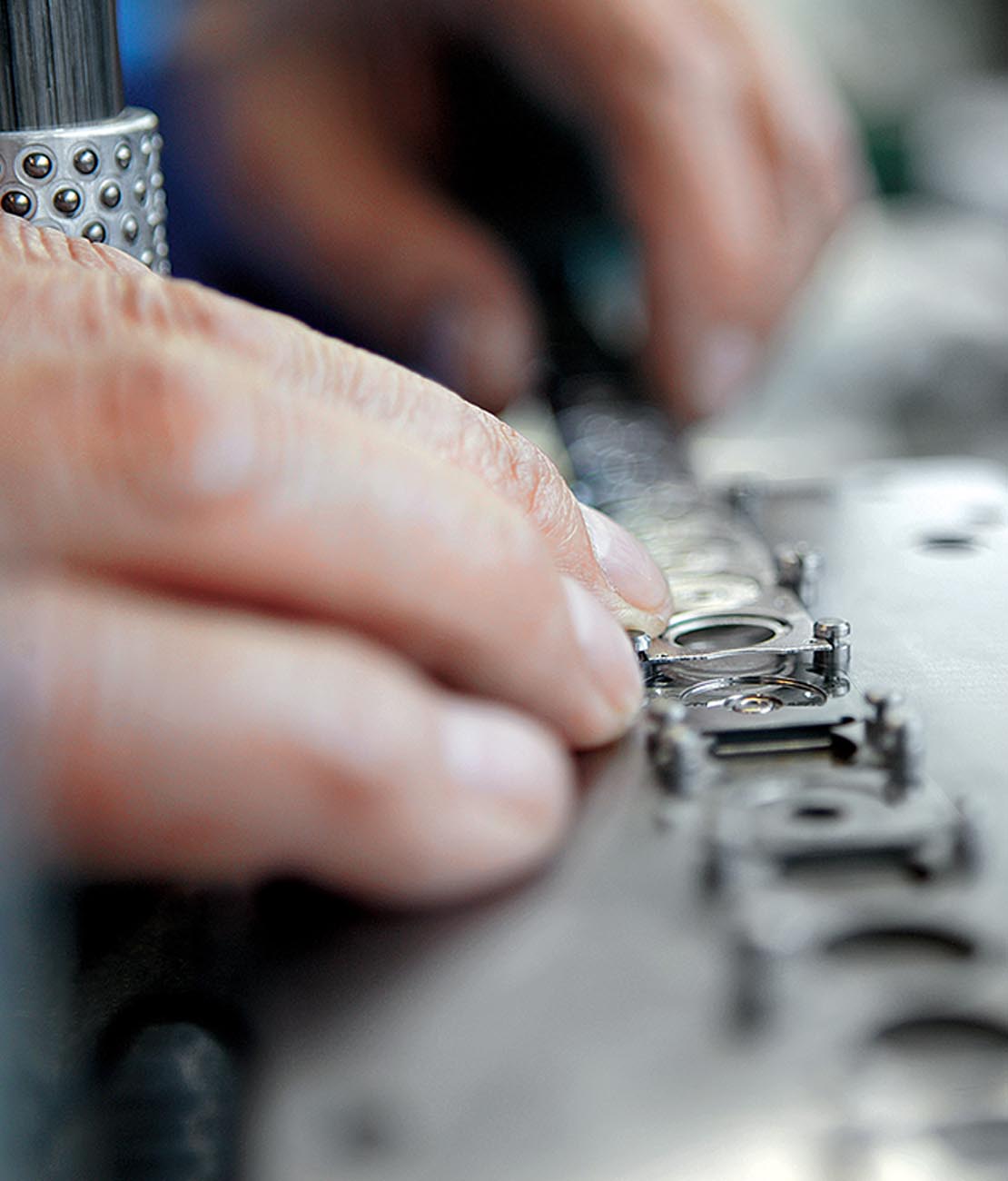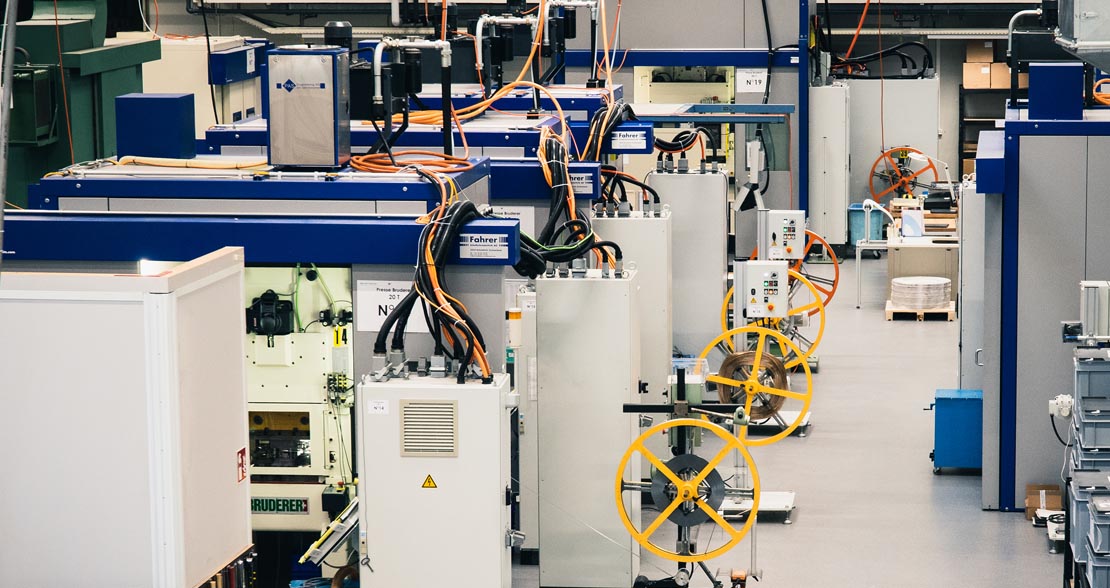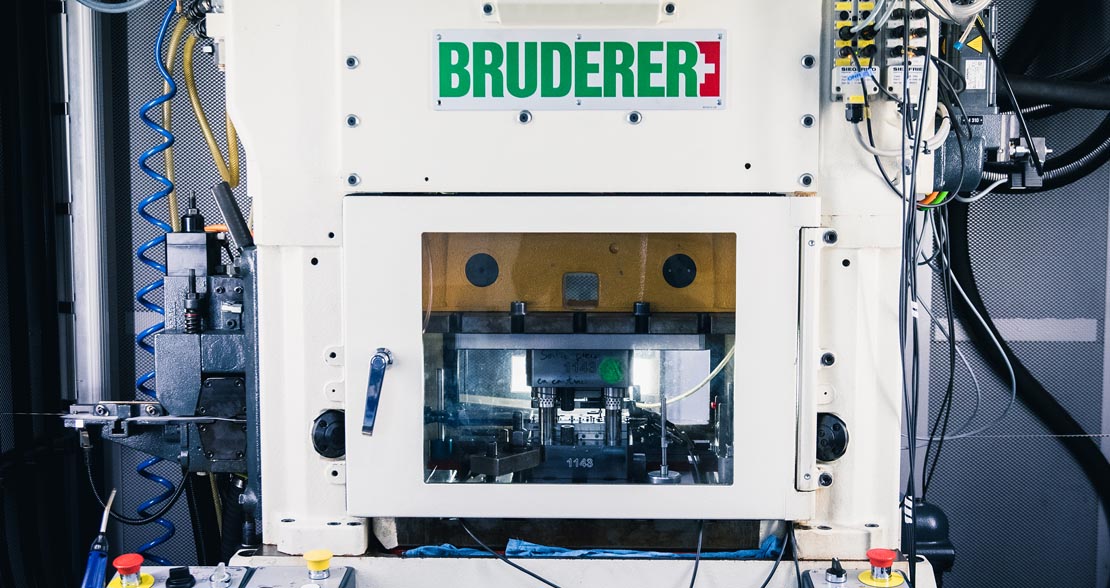 What is a progressive stamp?
It is also called a "follow-on tool". As its name suggests, it is used to carry out several operations in succession. With each punch on the press, the band advances one stage (one step). This creates the required part in progressive steps.
Based on the above, we can immediately draw several conclusions:
One of the major issues with progressive punching consists of ensuring the band of material is fed through the machine precisely. This will guarantee that it is correctly positioned for each operation in line with the finished part to be obtained.
It is essential to use a press with a band-feed that can be adjusted and disengaged according to the position of the press slide.
The part to be produced must be held in place by the band until the final operation.
Before starting production, the setter must "carry out a progression". The band of material to be punched must successfully advance through all the stages (workstations) of the progressive stamping machine. This operation can only be correctly performed by a properly trained person doing their job diligently.
Once the "progression" is complete, one part will be produced with each punch of the press.
Discover our EDM services