Subcontracted electrical discharge machining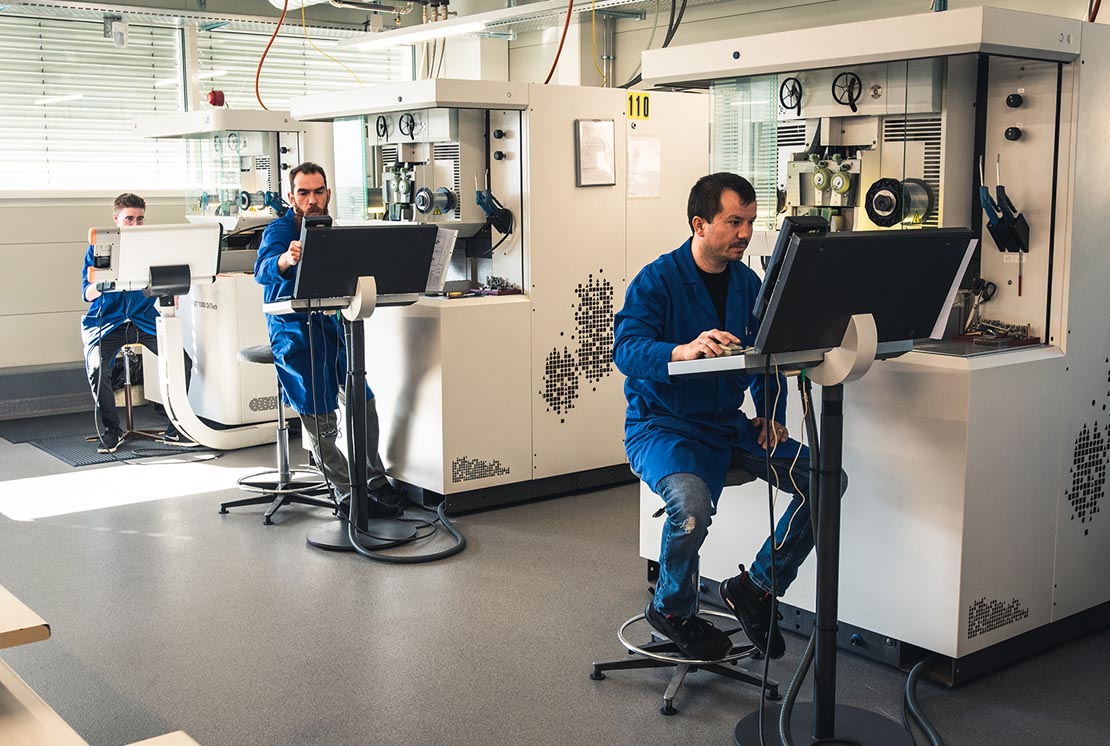 Because we have been experts in electrical discharge machining (EDM) technology since its inception and use cutting-edge machines, MEYLAN Frères SA is renowned for producing sophisticated micro-mechanical parts using this technology.
Such subcontracted work – mainly commissioned by watchmaking companies as well as businesses operating in the medical, electronic and automotive sectors – is carried out alongside our stamping activities.
This type of production usually involves small runs of up to a few thousand parts. This technology is used to produce complex geometries and ultra-fine surface finishes, while guaranteeing a very high degree of precision.
In this area, like all others, MEYLAN Frères SA guarantees exceptional work.
Discover our progressive cutting / stamping services