Electrical Discharge Machining subcontracts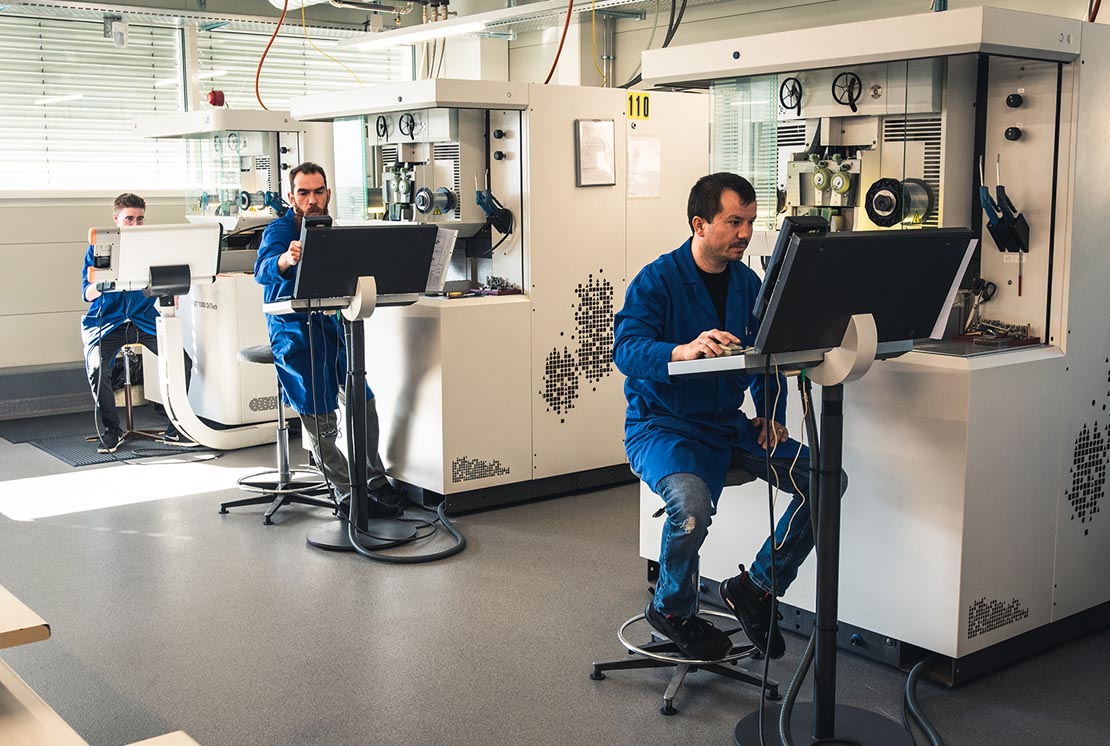 At MEYLAN Frères SA, we have mastered EDM technology since its inception and we use cutting-edge modern machinery; we are also renowned for producing parts in small and medium production runs using this technology.
These subcontracted operations – mainly commissioned by watchmaking companies as well as businesses working in the medical, electronics and automotive sectors – are carried out alongside our stamping activities.
This type of production mainly involves small runs of up to several thousand parts. This technology is used to produce parts with complex geometries and ultra-thin finishes, while guaranteeing a very high level of precision.
In this field, as in all the others, Meylan Frères guarantees exceptional work.
Discover our progressive stamping and punching services